Use the Whispir OneClick app
Whispir's OneClick app for mobile devices on Android and iOS platforms allows users to mobilise teams at a moment's notice. You use OneClick to quickly locate and run predefined Whispir message scenarios from wherever you are.
OneClick is available for download from the Apple App Store and Google Play.
See About scenarios for more information about why and when you would run a scenario.
Important! Whispir recommends that you secure OneClick with a personal 4-digit PIN. See Set a security PIN for OneClick.
Run a scenario from OneClick
Launch OneClick on your mobile device and log in using your Whispir username and password.
OneClick lists all workspaces that you have access.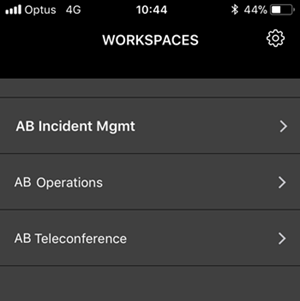 Tap a workspace to view all scenarios that have been created for it.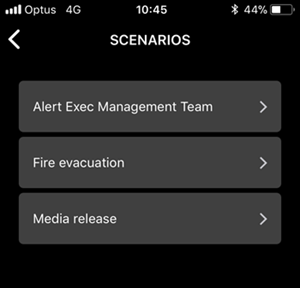 Tap the scenario you want to run.
The scenario opens. It shows the number of individual contact recipients and the number of distribution lists the scenario message will be sent to.
Tap and hold the red button until it changes to blue, indicating that the scenario has been run successfully.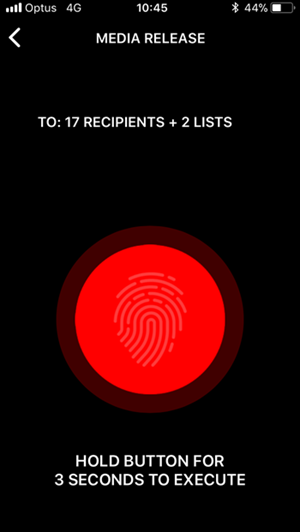 Set a security PIN for OneClick
Whispir recommends that you secure OneClick with a personal 4-digit PIN to ensure that only you can initiate a scenario on your mobile device.
The PIN is unique to your current OneClick session. If you're logged in but you've minimised the app for at least 20 seconds you'll be prompted to enter your PIN the next time you use the app. If you've forgotten your PIN you can simply log out of OneClick, log back in and enter a different PIN.
If the Settings screen isn't already open, tap the cog icon on the Workspaces list screen.
Tap the

Enable PIN

button.
Enter your 4-digit PIN and confirm it.
Tap

Done

.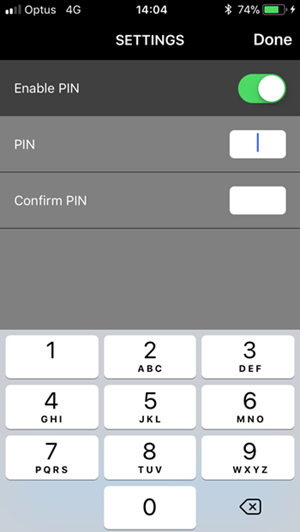 Log out of OneClick
On the Workspaces list screen tap the cog icon .
Tap

Logout

.
The log in screen appears.
Related links