Remove a user from a workspace
Role: Company Administrator
This topic explains how to remove a user from a workspace via the User Manager feature.
Note: You can also remove one or more users from a single workspace via the Add Members to Workspace page. See Add or remove multiple workspace users.
Steps
Open the

Manage Users

page (click > Administration sidebar > User Manager).
Locate the user and in the

Company Role

column click their company role.

Tip! Click

to use the filter options to help you find the user.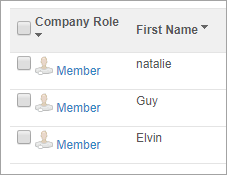 The View/Edit Company Users page opens. It lists all the workspaces the user has been assigned to.
Click

Remove

beside the relevant workspace and then click

OK

 in the message to confirm your action.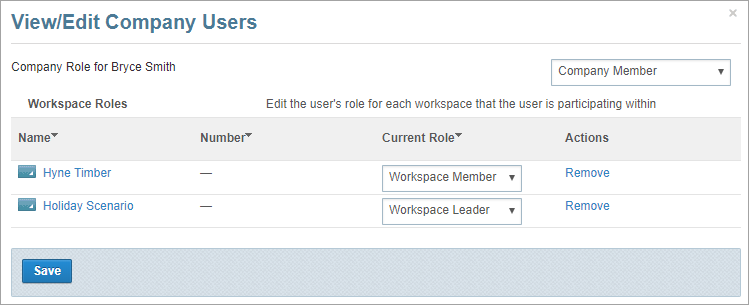 Click

Save

.
The user no longer has access to the workspace.
Related links