View company roles and permissions
Role: Company Administrator
The Permissions page lists Whispir's company-level roles (and workspace roles). You can click View/Edit Company beside a company role to access its permissions matrix on the Permissions page. The permissions apply across the Whispir platform, not just within a workspace.
Important! We strongly recommend that you contact the Whispir Support Team (support@whispir.com) before modifying company role permissions.
Steps
Open the

Permissions

page (click > Administration sidebar > Permissions).
The Company Roles list is displayed by default.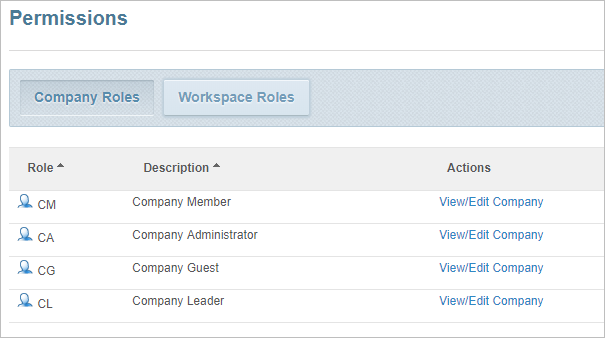 Click

View/Edit Company

beside the role.
The

Company Role Permissions

page opens. It displays the current permissions configuration for the selected company role.
Related links