Configure the contact update reminder
Role: Company Administrator
Users can send email reminders to active contacts to prompt them to update their contact details in your company's Whispir contact portal. The email contains a URL link to the portal. You use the Update Reminder setting to define how long the URL link to the contact portal remains active in the email, and whether the link can only be used once before expiring or never expires.
Note: Whispir recommends that you set the default 'link expired after' value to 7 days and select the One off link check box.
Steps
Open the

Company Settings

page (click > Administration sidebar > Company Settings).
In the

Settings

pane on the left expand

Contact Management

and click

Update Reminder

.
In the

Link expired after

field select a value in days.
If you want the link to be only used once before it expires select the

One off link

check box.
Click

Save

.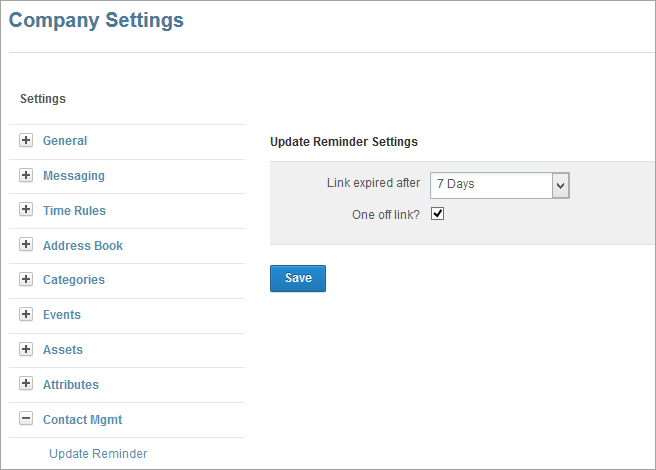 Related links