Configure message channel defaults
Role: Company Administrator
Contacts can be imported into Whispir via either the Contact API or an ad hoc contact import. For both of these methods, the Message Channel Defaults settings let you prioritise the top 3 fields to use as the primary, secondary and tertiary fields in the Default Notification Options section of each new contact profile.
Steps
Open the

Company Settings

page (click > Administration sidebar > Company Settings).
In the

Settings

pane on the left expand

Messaging

and click

Channel Defaults

.
In the

Email Channel

,

SMS Channel

and

Voice Channel

sections, click

Up

or

Down

to prioritise your top three values.
Click

Save

.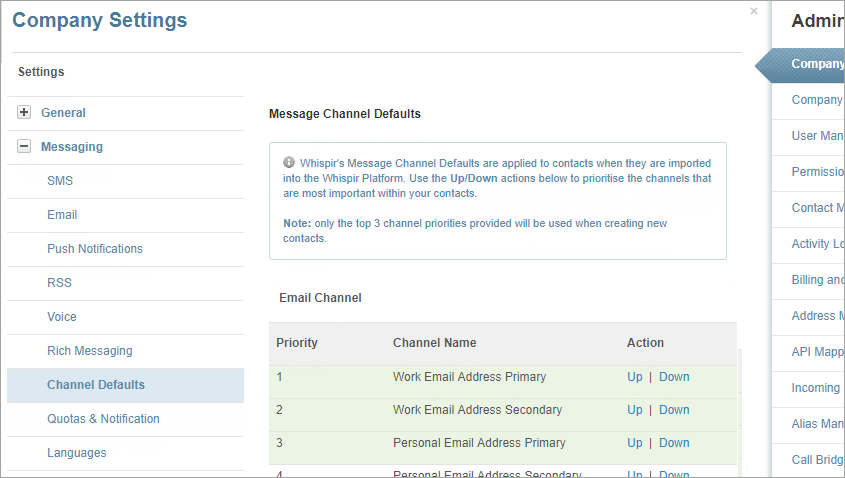 Related links