View current usage data
Role: Company Administrator
You use the Current Usage view on the Billing and Usage page to view a summary of:
The Whispir modules that have been enabled for your company
Your company's Whispir contact portal and Whispir Connect URLs
The total number of Whispir users currently in your company
A breakdown of the number of current contacts and active contacts per workspace (excluding any contacts that have been mapped to a workspace)
A breakdown of the number of contacts per workspace who have installed a particular Whispir app.
You can also export the Contacts and Installed Applications data as separate reports (in .XSL format).
Steps
Open the

Billing and Usage

page (click > Administration sidebar > Billing and Usage).
It opens at the Historic Usage view.
Click

Current usage

.
Review the information on the page.
To export the data in either the

Contacts

section or the

Installed Applications

section click

Export

at the bottom of each section.
The data is exported as a .XLS file.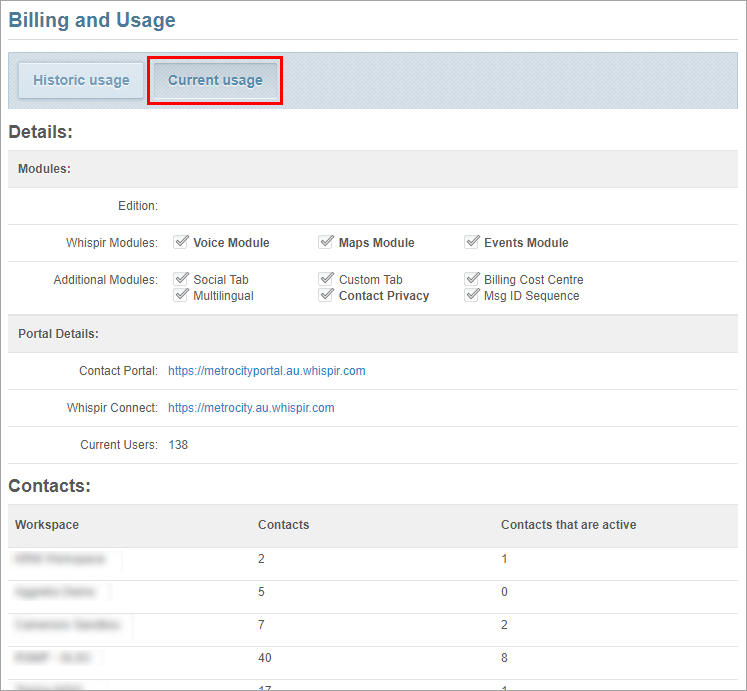 Related links